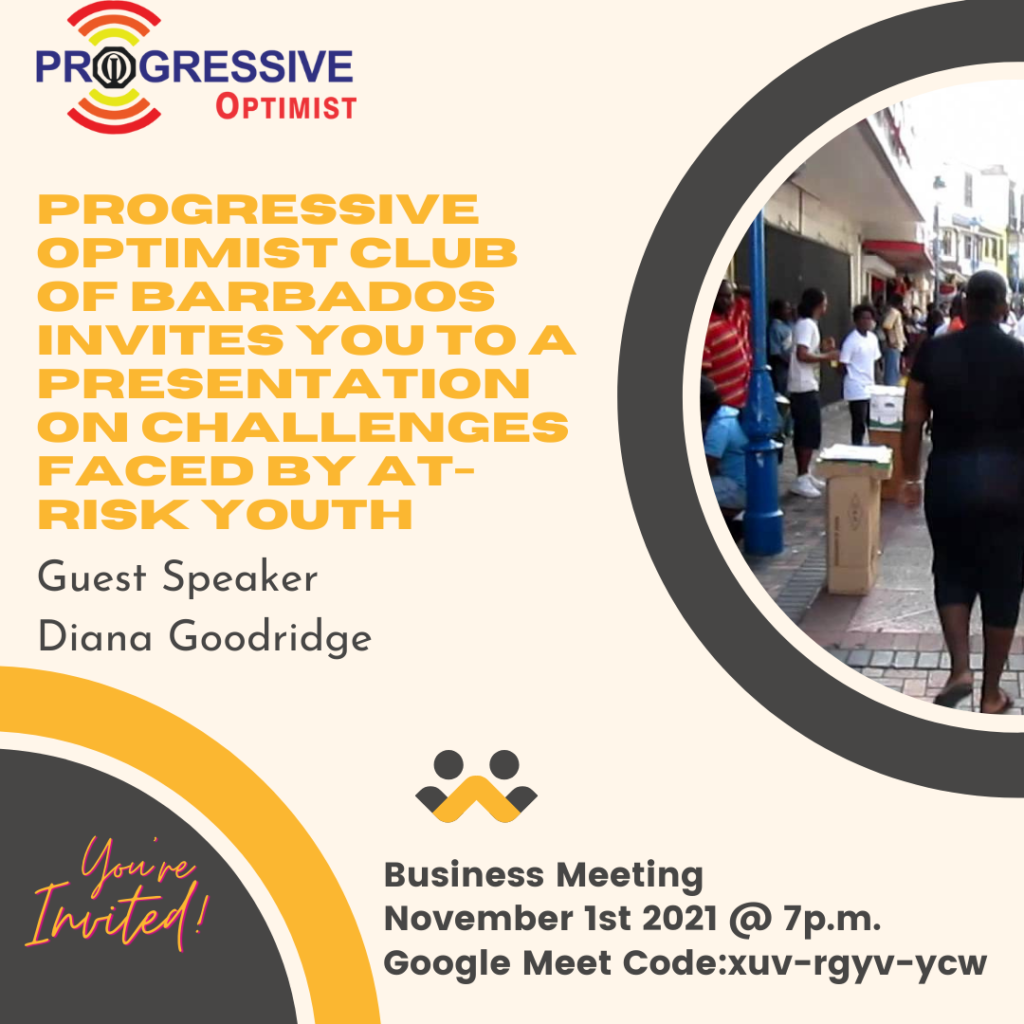 On November 1st 2021, Progressive Optimist Club hosted a discussion on 'Challenges Faced By At Risk Youth'. The guest speaker was Diana Goodridge, who was a veteran in the social work sector with over thirty years experience in the field. The very informative session was attended by club members as well as other Optimists […]
Our first in person club meeting post covid at LESC on Aug. 10, 2020. Two new members were inducted, projects past, current and present were discussed along with the usual lime.
Our January monthly meeting was about CHILDHOOD HEALTH and RESPONSE MISSION (CHaRM) . It was an opportunity for four invited guest to share with us their experiences in this area.